Is this your first time on this blog? Are you a regular reader? Have you signed up on Inbranded? Have you created a campaign on Inbranded? Whatever the case, let me introduce/reintroduce you to the number one platform for brand building and user engagement.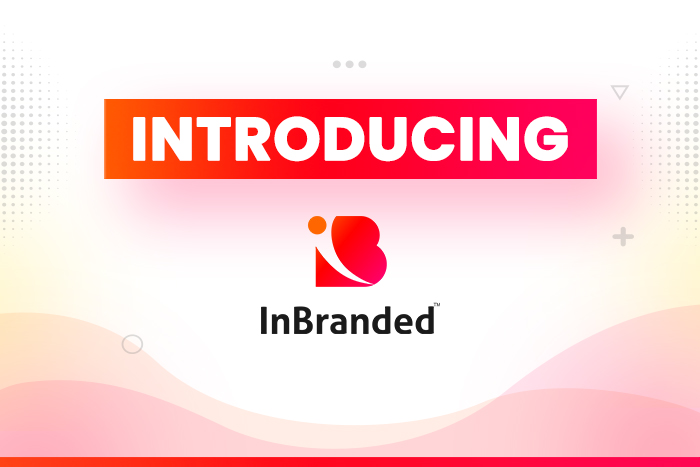 What is Inbranded?
Inbranded is a platform that enables brands and businesses to engage users at scale through personalized images.
A bit of history
Inbranded started as a branch off of Getdp, a platform for generating profile badges for events, brands or other campaigns. With Getdp, you publish a campaign in three major steps:
1. Upload frame
Upload your banner cover image showing with placeholders for avatars and name
2. Configure name and avatar
Configure shape (circle or square), size and position of avatar in a frame,  font type, size, style, colour and position of user's name in the frame.
3. Publish
Publish your banner and get a shortened URL that you can share with people.
Why publish a campaign?
Driving awareness is very crucial for businesses, brands or other types of an organization be it an event that's happening, launching of a new product/service, supporting a movement.
One of the ways to drive awareness is by creating promotional assets that are shared on social media, the problem is that promotional graphics don't get as much engagement as regular posts. Ads are an alternative, however, they might not always be feasible especially for brands/businesses/organizations with relatively little budget. With Getdp, you can publish a campaign to enable people to generate personalized images for your campaign.
As people generate personalized images for your campaign, they share the images across WhatsApp, Telegram, Facebook, Twitter, Instagram and others. This essentially enables you to build a community of nano influencers for your campaign. From a recent study we conducted, we find that at least 100 users engage with a shared generated image across Whatsapp, Instagram and other social channels, therefore, if a campaign has 200 generated images, it is potentially reaching 20000 people or 2000 people(assuming only 10% are unique).
How does this work you might ask? As the first set of people generate images for a campaign, they share to their social media account, their friends see it and create theirs and also share to their friends who see it create theirs and share creating a virality loop around the campaign.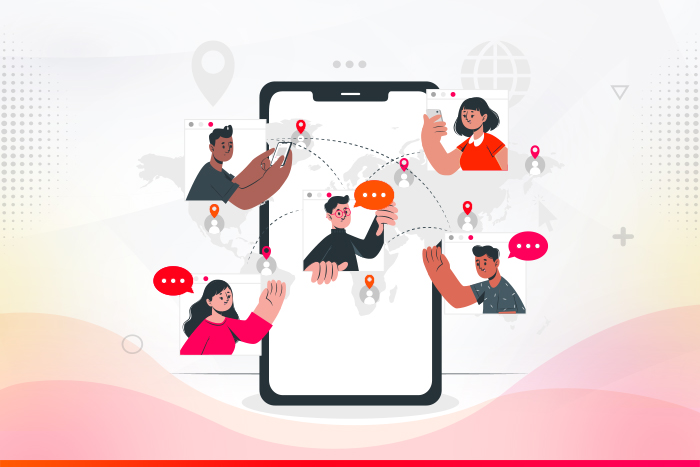 From Getdp to Inbranded
Getdp, primarily supported by Ads, is free to use with all images watermarked. Over the past two years that Getdp launched, over 14,000 campaigns have been published, amassing over 5M in campaign page views and over 700k images generated.
Inbranded was launched to address the important needs of users when creating campaigns, this includes removal of watermark and ads, integrating campaigns on external websites, having access to campaign data and analytics. While Getdp runs as a free ad-supported tool, Inbranded runs as a brand building and user engagement platform with more features and different pricing inbranded.co/pricing
We recently refreshed Inbranded, launching new features, you can find out by reading the blog posts- https://blog.inbranded.co/2021/06/09/announcing-major-updates-to-how-you-engage-users-with-inbranded/
Why You Should Care
1. More customization in designs
You have the opportunity to create your design from scratch using the design-builder. When using the design-builder Regular elements are rendered in the design-builder but the input elements are placeholders that get converted to form input when rendering. This gives you more flexibility in how elements are arranged and how your design appears.
2. Never have to design from scratch with Templates
We have beautifully designed templates that span different categories such as tech, music, art, business, movements, movies, events, etc. This saves you a lot of time compared to creating from scratch.
3. Engage users via Audience
Having created a campaign, you can download the link and share it with your audience who in turn create entries. More so, your users can drop a comment which gives you an insight into their thoughts.
4. Lead Generation Via Campaigns
First, when you create a campaign in minutes with our beautifully designed templates or you create from scratch with our design-builder, you acquire new leads and reach them through automation. Thus, you convert every lead from just an impression to active and engaged users- those you can reach out to at any point in time via mail.
More so, you can analyse your consumer behaviours and use the insights to make smarter decisions on campaigns. These campaigns include an image, contest, survey, email, etc.
5. Automation
You can automate a series of actions based on events or trends, such as generating a personalized badge whenever a new audience is added and delivered to their email.
6. Wider Reach
If reaching a wide range of audience is a thing for you and your brand, this is another reason you should care. At InBranded, you get a shareable link that can be used in different channels and this helps your users to create their campaign entries. These campaigns can also be integrated into your website.
7. Tracking
Here is another jaw-dropping benefit for all business types- tracking. You can analyse your audience- where they come from, what they do and where they go. In other words, you track visits, clicks and more every step of the way.
What next?
Are you ready to engage your audience through personalized images, create your campaign now? Visit inbranded.co to get started.
---
---