Firstly, we launched Getdp, a platform that enables you to engage users through personalized badges for your events, brand or campaign. Next, we launched Inbranded, where we introduced the design-builder, giving you more control of the appearance of your badge. We also introduced templates where you can launch your campaign using any of our predesigned templates and tools to allow you to export your campaign entry as CSV or Zip file.
We are glad to announce to you that InBranded is going through another phase of growth with our focus this time being on your business needs.
The key highlights in this phase include:
1. Audience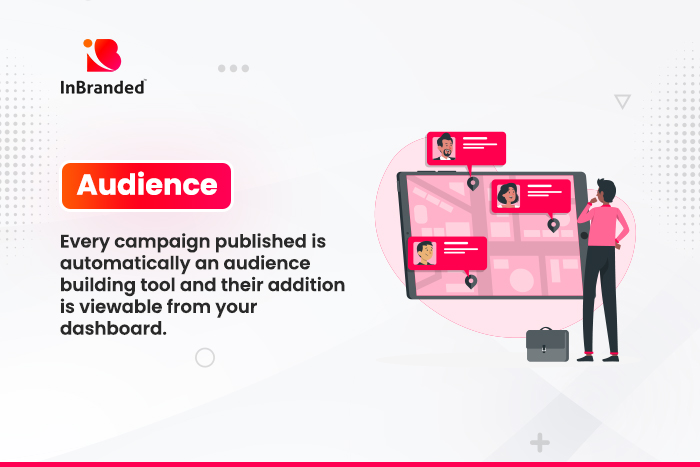 Key to every business needs is being able to grow your user base, as such, we're introducing Audience to InBranded. Every campaign published on InBranded automatically becomes an audience building tool, as people engage with your campaign, they're automatically added as an audience viewable from your dashboard. You also have the option of allowing people to generate images anonymously.
2. Branding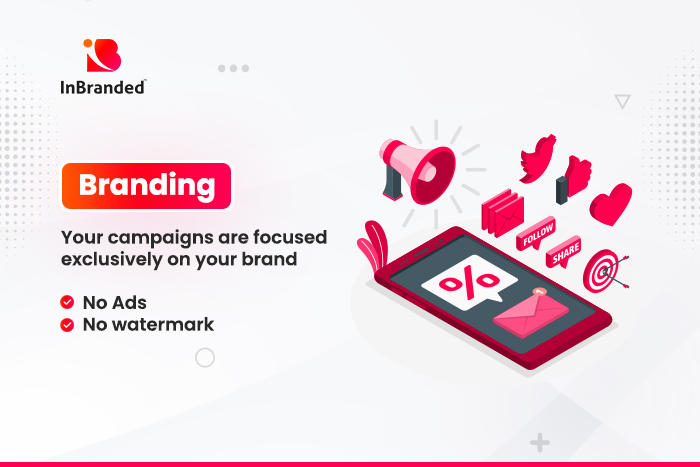 "How can I have my campaign branded by me?", "How can I get rid of the watermark?" and other How's are some of the most frequent questions we've got over the past few months, as a response, we've made significant changes to make sure your campaigns are now focused exclusively on your brand. Now, the header on your campaign's page contains your profile photo and brand name, the only branding by InBranded is a "powered by InBranded" at the footer. Other important changes included total phasing out of watermarks on generated images, and ads on the campaign page.
3. Pricing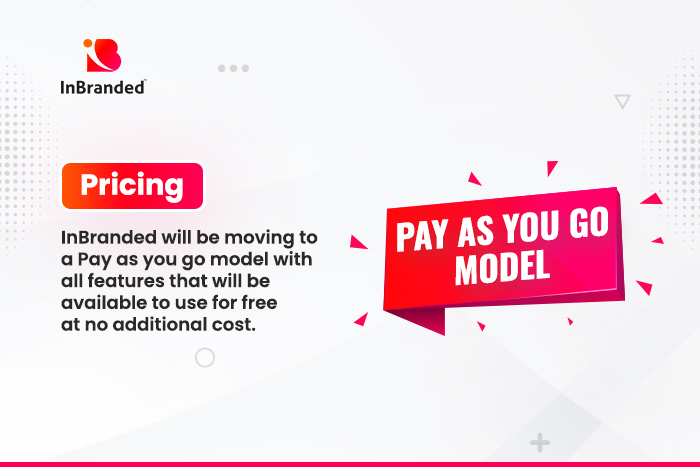 This is another important change to make sure you make the most of your engagement while only paying for what you need. Going forward, Inbranded will be moving to a Pay as you go model with all features that will be available to use for free at no additional cost. You can also subscribe to our Pro plan to get discounts on the payments. Visit our pricing page to find out more.
We also have some interesting things in the pipeline and excited to share with you:
1. Integration
We currently support integrating your campaign into your website via embedding, we're taking this a step further by bringing integrations into your favourite tools like Slack, Zapier, Eventprime, Twitter among others.
2. API
We're also working on an API where you can generate personalized images on your backend via an API call.
3. Automation
With automation, you'll be able to configure actions to be performed based on certain events or trends. For example, generate and send my audience a birthday badge when it's his birthday.
If you're as excited as we are about this update let us know.
Share this article with other business owners!
---
---